Food Trucks & Moo-vie Night on the Farm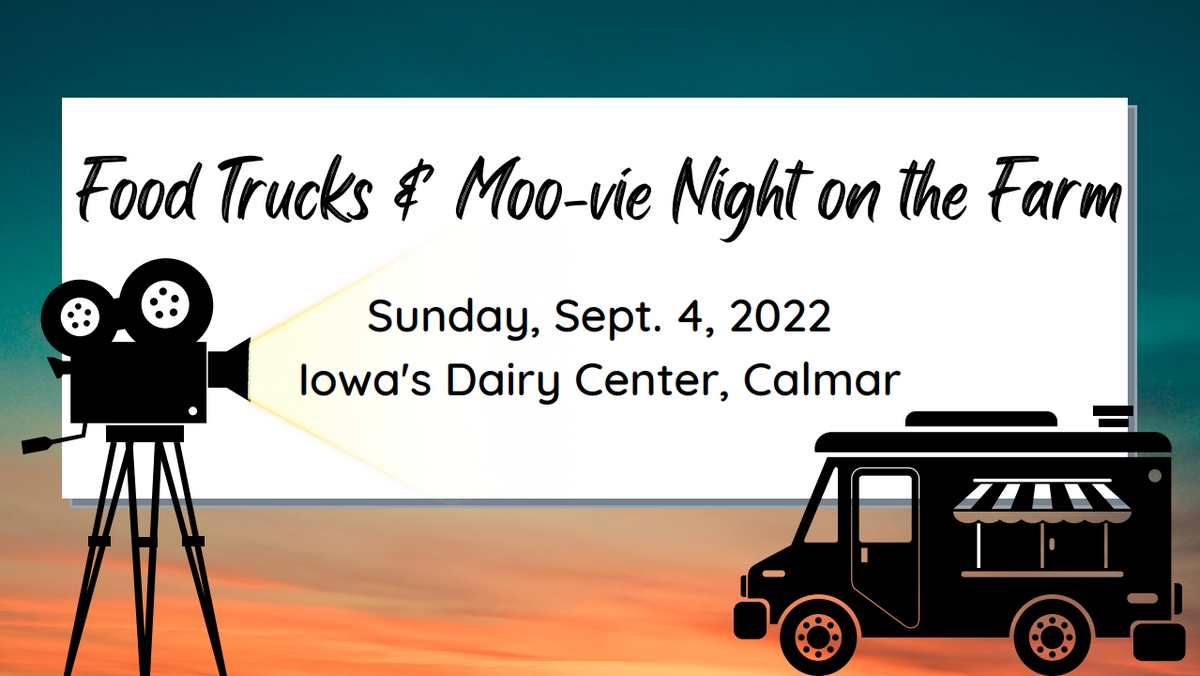 Sunday, September 4
Iowa's Dairy Center
Food for purchase, movie & popcorn provided
Summer isn't over yet! Before school is back in session, grab a lawn chair and join us for an evening of food trucks and a movie under the stars!
Iowa's Dairy Center is excited to host the first Food Trucks & Moo-vie Night on the Farm! Indulge in a variety of foods and desserts from local food trucks before settling into a spot on the grass to watch the movie Barnyard played on an outdoor screen!
Enjoy an evening on the farm with:
A variety of food trucks beginning at 5 p.m.
An assortment for fun yard games
Free popcorn served before the moo-vie
The moo-vie Barnyard begins at dusk (around 8 p.m.)
Food Trucks & Moo-vie Night on the Farm is weather permitting. Watch our Facebook page for weather updates or to find more information on the event. Items from food trucks will be available for purchase; popcorn and moo-vie will be provided free of charge. See you there!