Iowa's Dairy Center, located just south of Calmar, welcomes the use of our facilities for students, community organizations and businesses.
Equipped to be your location of choice as an event, business meeting and learning facility, the Dairy Center features state-of-the-art technology, boardrooms and classrooms with every modern convenience to make your event a success. A single point of contact is provided to plan your event, from scheduling to catering needs, customized education experiences and more.
The Dairy Center features every modern convenience:
More than 16,000 square feet of classrooms and meeting space
Multi-function classrooms for custom room layouts
Fully-equipped boardroom with teleconference services
Wireless Internet access
Laptop connections
Built-in multimedia systems
Built-in sound systems
Catering services
Handicap accessibility
Convenient parking
Iowa's Dairy Center event planning specialists can provide a customized quote for your specific needs.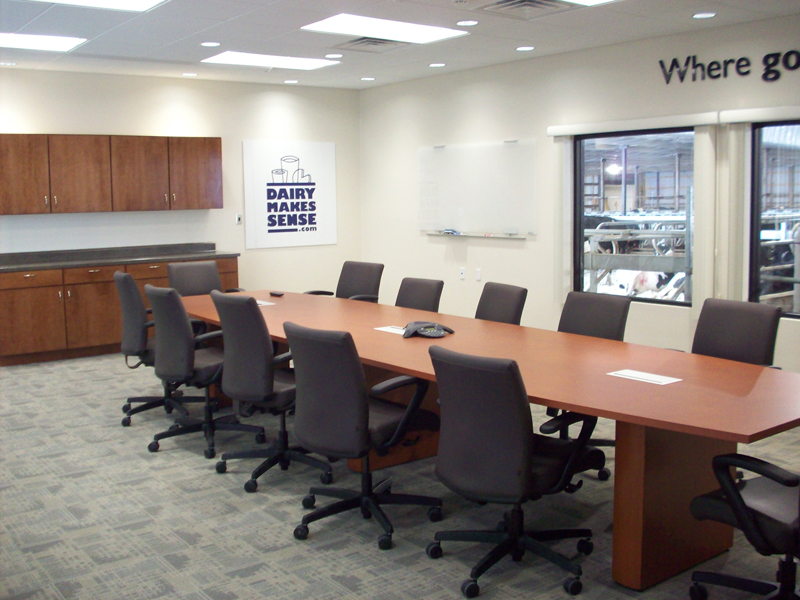 Room Use Options
Half Day (4-hour options):
8 am – Noon
1 – 5 pm
6 – 10 pm
Full Day (8 hour option):
Iowa's Dairy Center Rates
| Room | Half Day | Full Day |
| --- | --- | --- |
| Classroom | $125 | $175 |
| Boardroom | $75 | $125 |
Additional fees may apply for event coordination, catering, security service if necessary, technology support or other services requiring dedicated staff or services not included in the standard room fees. These additional fees will be noted in the even proposal based on specific needs.